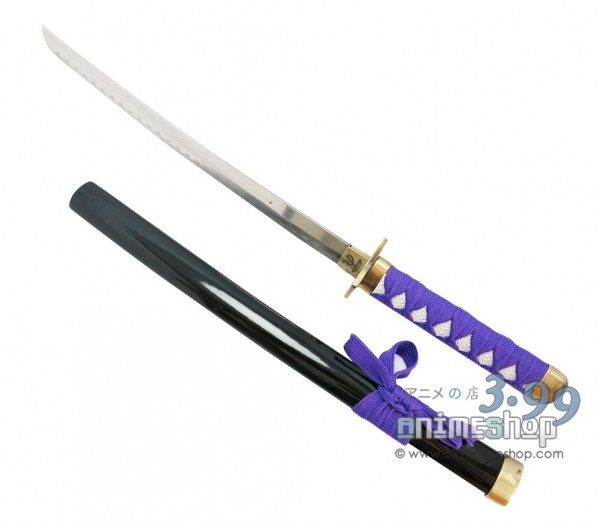 Toshiro Hitsugaya's Zampakuto Replica
Description:
A miniature replica of the handsome soul slayer belonging to 10th Division captain Hitsugaya, the Hyorinmaru is adorned with purple cording around the sheath and criss-crossing over the hilt for a good grip. With the distinct four-pointed star guard crafted in bronze, this is easily recognizable as the strongest Zanpakuto in ice-element attacks. The glossy sheath pulls out smoothly to reveal a thick blade that looks dangerously realistic. Beneath the purple cording on the hilt, white textured faux leather is used to create an authentic look. More Bleach merchandise, necklaces, plush and other toys here.
Product Description:
Measurements: Length (Full) : 14.75" Length (Sheath): 10.5" Width: 1.75
price:867 php
Price:500 php only!!!