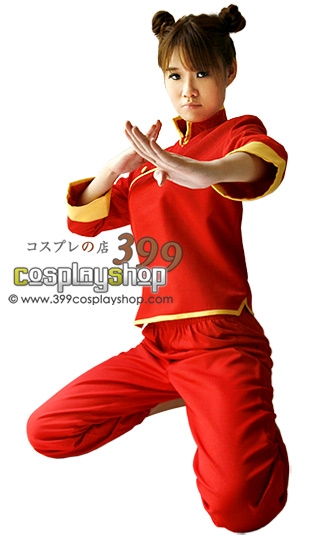 Kagura Cosplay Costume
Description:
The little female protaganist of Gintama wears her red oriental 'Cheong sam' like costume, in line with her Yato heritage. This version with the red pants allow Kagura to easily run around with the Yorozuya in comfort. This cosplay costume is hassle-free and easy to wear, and may even double up as your choice clothing when you visit your Chinese friends during Chinese New Year! More Gintama merchandise, necklaces, plush and other toys here..
Product Description:
Includes: - Red long sleeve top with yellow details - Red long pants
Price:800 php only!!!