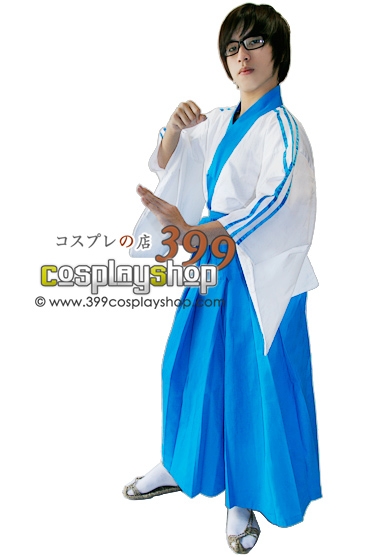 shinpachi Cosplay costume
Description:
Cosplay as the punchline-deliverer of Gintama Shimura Shinpachi! This 'boring' character is the most important one in Gintama, for who else to deliver all the jokes than the bespectacled Shinpachi of Yorozuya? This 2-piece samurai kimono is comfortable and breathable for long hours of cosplay. So round up your friends to dress up as Sakata Gintoki and Kagura to form your Gintama Yorozuya cosplay team! More Gintama merchandise, necklaces, plush and other toys here.
Product Description:
Includes: - White Keikogi top with blue bar lining on chest and 3-striped blue lining running down each sleeves and a blue hakama - Matching blue Hakama bottom - Eye wear not included - Foot wear and socks not included
Price:1000 php only!!!