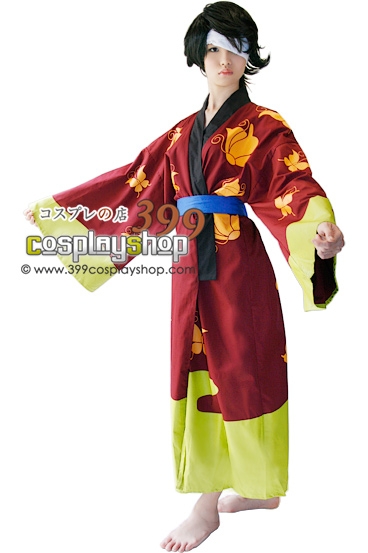 Takasugi Cosplay Costume
Description:
Takasugi Shinsuke, the crazy bad guy from Gintama is here with this outrageous colorful kimono! In deep maroon with orange butterfly motifs printed all around the kimono, the outfit is also lined with a striking bright lime green on the bottom and cuff ends. Cosplay as Takasugi Shinsuke in this cosplay costume! More Gintama merchandise, necklaces, plush and other toys here.
Product Description:
Includes: - Deep maroon Kimono with lime green bottom and cuff ends. Black vertical bar lining running down the front fold of Kimono with orange butterfly motif prints all around the Kimono - Blue waist sash with built-in ribbon at the back * Eye bandage not included
Price:1000 php only!!!