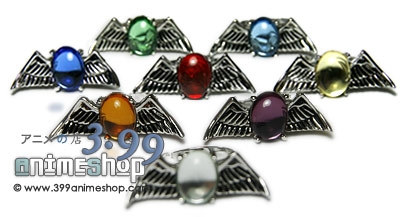 Millfeore mare ring set
Description:
The Mare Rings from the Katekyo Hitman Reborn! series, on par with the Vongola Rings and the Arcobaleno Pacifiers allows users to have the ability to see himself across all parallel realities and time period. Adjustable to fit the general adult size finger, this 8 piece S-rank ring set is an exceptional collection for all Reborn! fans! More Katekyo Hitman Reborn! merchandise, necklaces, plush and other toys here.
Price:2500 php only!!!