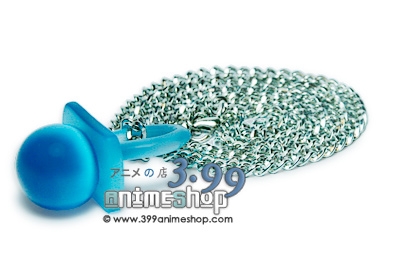 Arcobaleno Rain Pacifier
Description:
The Reborn Arcobaleno Pacifier Ring from the Katekyo Hitman Reborn series is here! Showcasing the light blue Rain Arcobaleno Pacifier Ring, worn by Colonnello, this Rain Pacifier Ring is attached to a long shiny silver necklace. Ring measures at U.S finger size 7.5. Collect all 7 Arcobaleno Pacifiers rings! More Katekyo Hitman Reborn! merchandise, necklaces, plush and other toys here.
Price:500 php only!!!