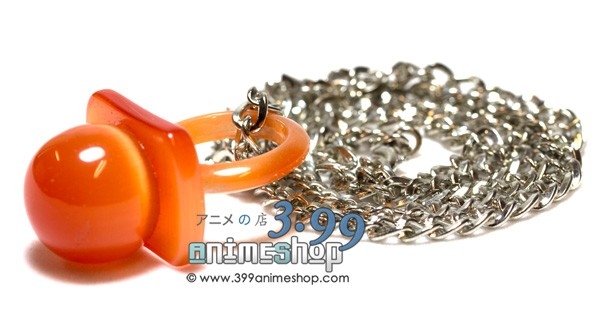 Arcobaleno Sky Pacifier
Description:
This Reborn Sky Pacifier Ring from the Katekyo Hitman Reborn series features the Orange Sky Arcobaleno Pacifier Ring, worn by Luce, Aria and Yuni which possess the ability to revive the Arcobaleno who are killed in action. This Sky Pacifier Ring is attached to a long shiny silver necklace. Collect all 7 Arcobaleno Pacifiers while stocks last! More Katekyo Hitman Reborn! merchandise, necklaces, plush and other toys here.
Price:500 php only!!!